Post-Jungian Psychology and the Short Stories of Ray Bradbury and Kurt Vonnegut:
Golden Apples of the Monkey House
(Routledge, 2016)
Research in Analytical Psychology and Jungian Studies series
This book explores the short stories of Ray Bradbury and Kurt Vonnegut, written between 1943 and 1968, from a post-Jungian perspective. Drawing upon archetypal theories of myth from Joseph Campbell, James Hillman and C. G. Jung, the book demonstrates how short fiction follows archetypal patterns that can illuminate our understanding of the authors, their times, and their culture. Chapters carefully contextualise and historicize each story, including Bradbury and Vonnegut's earliest and most imaginatively fantastic works. By exploring how the authors redressed old myths in new tropes, the book reveals a fresh method which can be applied to all short stories, increasing understanding and critical engagement.
All research in this volume was conducted for the thesis that earned my PhD at Trinity College, Dublin. The project was a great joy for me from beginning to end and led me to the Center for Ray Bradbury Studies in Indianapolis and the Lily Library at Indiana University, Bloomington, which houses Kurt Vonnegut's papers. As far as major projects go, this one was a thrill and I think some of that ecstatic joy is infused in the finished book.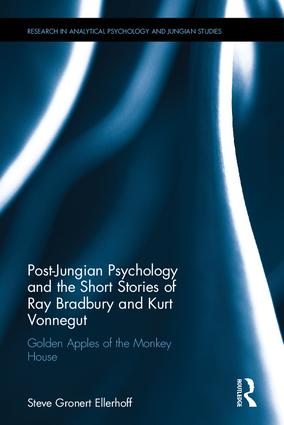 Mole
(Reaktion Books, 2020)
Mole
is a new volume in the Animal Series, a pioneering series from Reaktion Books. Each book in the series takes a different animal and examines its role in history around the world.
Though moles are rarely seen, they live in close proximity to humans around the world. Gardeners and farmers go to great lengths to remove molehills from their fields and gardens; mole-catching has been a profession for the past two millennia. Moles are also close to our imagination, appearing in myths, fairy tales and comic books as either wealthy, undesirable grooms or seekers of enlightenment. In Mole I examine moles in nature, as well as their representation throughout history and across cultures. Balancing evolution and ecology with photographs and artworks, I provide new insight into this exceedingly private mammal.
I am excited to see Mole published, as it led to the most astonishing discoveries I've ever made while researching. How else would I have ever spent a day shadowing Louise Chapman, Norfolk's Very Own Lady Molecatcher? Would I have ever learned any other way that Japanese haiku in the 1600s experienced a poetic movement pitting moles against sea-slugs? Many of the details and images included in this book are bizarre and surpising in the very best ways.
Trickster Tactics: A Festschrift in Honor of Peter Nazareth
(Goa: 1556, 2021)
My seventh book,
Trickster Tactics
, is also the most joyous collaborative publication I've had the pleasure to undertake, for it was done to honor my mentor Professor Peter Nazareth. Anyone who has spent any time with Professor Nazareth has heard him speak of trickster tactics, which, he teaches, are modes of survival in a dangerous world. For those of us who took his courses, these techniques toward establishing and maintaining political and personal agency were always imparted with a twinkle in his eye.
Our twenty-two contributors come from Singapore, Malaysia, Uganda, Canada, England, Ireland, and the United States. They include colleagues, contemporaries, and former students. Given that Professor Nazareth's interests range from postcolonial literatures to the artistry of Elvis Presley, this Festschrift seeks to twin his ecclectic intellectual instincts with articles, short fiction, remembrances, and poetry. I even got a nice statement from true-crime legend Keith Morrison, who profiled Peter for the Today Show in 1992. This collection surprises, which, if you know Professor Nazareth, is no surprise.
Coinciding with his retirement from the University of Iowa, where he taught for nearly fifty years, this volume was graciously published by Frederick Noronha, editor in chief at Goa: 1556. Having a Goan press produce this book amplifies the international celebration of such an important and beloved thinker, artist, and teacher.